Company profile
Shenzhen Sun Abrasives is the shareholder and the authorized overseas sales representative for Dongguan Golden Sun Abrasives Co., Ltd. and Pingguo Mineral Co., Ltd..
Golden Sun is professional in producing abrasive papers and abrasive film. It has two German production lines, one Italian line and one Chinese line. Most of its raw materials are from Europe, USA, Korea, Japan or their branches in China. Our factory is ISO9001 certificated, can produce more than 80 kinds of different quality for abrasive papers and abrasive films, with annual output about 50,000,000 square meter. We can supply in jumbo rolls, small rolls, sheets, discs and strips. The products are widely used for automotive, electronics, paint, wood, metal, leather, denim, dry wall etc.The factory is producing for many international brands, including some world famous brands. We can print your logo and design on paper backing, velcro cloth backing, sheets package, boxes and cartons. We can supply small rolls, sanding discs and sanding strips according to your size.
Pingguo Mineral produces A grade Brown Fused Alumina. The factory was transferred from state-owned factory, and is one of the few factories in China that has mining right. The factory has an area to select good quality bauxite, and return the bad quality bauxite to the mine. This assures the stable good quality of final product. Because of the special TiO2 content in Guangxi bauxite, and the special melting formula, our Brown Fused Alumina characterizes both toughness and sharpness. Two times of magnetic separation for coarse grits and 4 times for fine grits also sure the good cleanness. With our 20 years experience, we have good relationship with other abrasive grains factories. We also supply White / Pink / Zirconia / Ceramic Aluminum Oxide, and Green / Black Silicon Carbide.
We have strict quality control before, in and after the production. All delivered cargo meets the sample quality which is approved between both parties. We will response at the first time to any of your quality claim, and we offer technique support for your market development. Welcome you to visit our factory, and we wish to establish a good business relationship with you esteemed company for mutual development.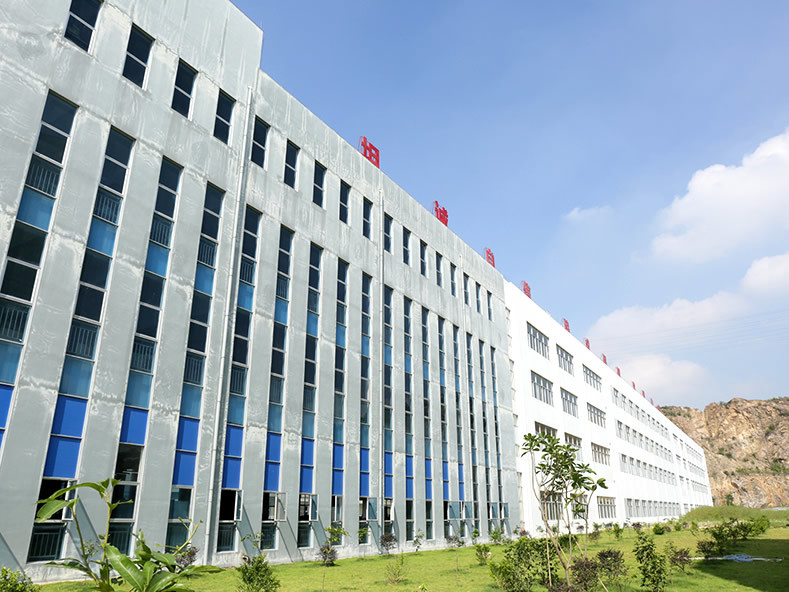 Golden Sun Group
Factory 1
Location: Dongguan, Guangdong
Production Line: 1 Italian line
Products: High quality zinc stearated abrasive paper sheets & rolls; High quality heavy duty abrasive paper rolls
Factory 1
Location: Dongguan, Guangdong
Production Line: 2 German Lines, 1 Chinese Line
Products: Abrasive film; High quality super fine abrasive paper; High quality waterproof abrasive paper sheets.